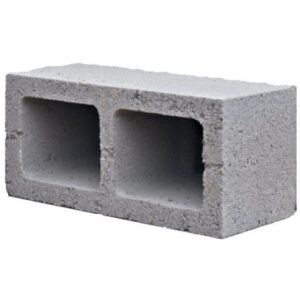 A Word from Bob: Today's blog is a guest post by my friend, Dan Brewer. Check out Dan's bio below.
False Trust
It is a well-documented fact that wearing a life jacket can save your life on the water. By definition, a personal flotation device is meant to keep you safe and on top of the water.
So you can imagine the irony of wearing a life jacket make out of concrete. Obviously, that would defeat the purpose. While you might be able to tread water for a little while, eventually the weight will become too much. Drowning is inevitable.
Swimming with a concrete life preserver would be crazy. Yet isn't that what we all do far too frequently when it comes to our affections for the things of this world? We craft and shape created things into idols, and cling so tightly to them thinking all the while that they will save or satisfy us (Jonah 2:8). In reality, they bring death and disappointment (Prov. 14:12; Rom. 6:21-23).
How do you know if you are clinging to concrete life preservers? Check your emotions. Are you experiencing envy, embarrassment, discouragement, resentment, or other negative emotions? These emotions are symptoms. They point to something. Paul Tripp refers to these negative emotions as "windows to your heart."[i] This is similar to the depiction of the four fallen heart chambers—fear, folly, despair, and anger—described by Garrett Higbee.[ii] If you are experiencing these negative emotions, examine your heart. There is a very real possibility that you have somehow turned away from God's love, and are clinging to an idol—a concrete life preserver.
What weights are you swimming through life with? The writer of Hebrews offers some lifesaving advice.
Therefore, since we are surrounded by so great a cloud of witnesses, let us also lay aside every weight, and sin which clings so closely, and let us run with endurance the race that is set before us—Hebrews 12:1 (ESV).
True Trust 
Let go of your concrete life preservers, the false saviors that only weigh you down and will eventually lead to disaster. It sounds so simple and obvious. So why is it that we find this so difficult to do? We know that the wages of sin is death (Rom. 6:23a), yet we cling desperately to sin that entangles and strangles believing all the while that it will save and satisfy. Our affection for sin is insanity. As the profit Jeremiah said, the heart is more deceitful than all else and is desperately sick; who can understand it (Jer. 17:9)!
Thomas Chalmer (1780-1847) is well known for his sermon on 1 John 2:15-17, which he tiled "The Expulsive Power of a New Affection." Chalmer knew as the author of Hebrews did, that in order for us to let go of our love of the world, we need a new and better affection. The only better affection comes from God Himself.
Looking to Jesus, the founder and perfecter of our faith, who for the joy that was set before him endured the cross, despising the shame, and is seated at the right hand of the throne of God—Hebrews 12:2.
As you tread water and struggle to stay afloat against the weight of sin, how can you develop a new affection? One that actually does save and satisfy? The writer of Hebrews says to look unto Jesus. He is better. He is the only true life preserver. In Him we have life (Acts 17:28). The key is to view and experience life through a gospel centered lens with the cross of Christ in clear view.
Hebrews 12:1-2 offers three practical ways to cultivate a new affection for the true Life Preserver—Jesus Christ. Look unto Jesus (SEE).
Survey the Great Cloud of Witnesses 
Be encouraged by the great cloud of witnesses (v.1). All of these gained approval from God looking forward by FAITH to the cross. They all believed God and righteousness was given to them. Looking backwards to the cross, we too can gain approval from God by accepting the substitutionary life and death of Christ by FAITH. By doing so, we too gain approval from God.
Examine the Joy of Christ 
Believer, do you realize that you are the Joy of Christ? Read Hebrew 12:2 again. Jesus knew the eternal joy of reconciling you, an enemy of God, to the Father. He has brought you into God's family. His joy over you and His obedience to the Father compelled Him to endure the shame of the cross. Oh what great love which God has lavished on us (John 3:16; Eph. 2:1-10)! Let Christ's joy become your joy; your new affection. The joy of Christ is the transformation power of love that John was speaking of when he wrote, "We love because he first loved us" (1 John 4:19).
Exalt in the Resurrection and Assentation of Christ 
The life and death of Jesus completely satisfied the wrath of God. The proof is that Jesus is no longer dead. He is alive and He now lives to make intersession for us before the Father. All authority has been given to Jesus. He is currently seated in the place of honor and authority. God has raised us up with Him, and has seated us with Him in the heaven places in Christ Jesus (Eph. 2:6). This is incredibly good news indeed.

Turn Your Eyes Upon Jesus 
As you look unto Jesus and SEE the boundless treasures that we have in Him (Eph. 3:8), you will realize the futility of clinging to the concrete life preserves that once appeared to be so appealing. Strip off the weights and cling to Christ. The refrain in the famous Hymn, Turn Your Eyes upon Jesus[iii], says is best:
Turn your eyes upon Jesus,
Look full in His wonderful face,
And the things of earth will grow strangely dim,
In the light of His glory and grace.
Thoughts for Further Reflection
What do you cling to for hope, comfort, and joy?
What emotions do you experience when these things are threatened?
What practical step do you need to take today to strip off your concrete life preserver?
Bio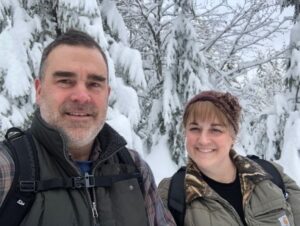 Daniel J. Brewer is the Chief Operations Officer for a small city in the Seattle area. Dan has a Bachelor of Science Degree in Civil Engineering. He is a certified Biblical Counselor through ACBC and serves in the Counseling Ministry of his local church—Christ's Church in Federal Way, Washington. Dan is currently pursuing a Master's Degree in Biblical Counseling (MABC) from Faith Bible Seminary in Lafayette, Indiana. Dan and his wife, Gail, have five children and three grandchildren and love spending time outdoors.
Sources
[i] Paul David Tripp, Suffering: Eternity Makes a Difference (Phillipsburg, NJ: P&R Publishing, 2001), 13.
[ii] Garrett Higbee, Let Me Draw You a Picture.  Online: https://www.harvestbiblechapel.org/wp-content/uploads/2017/03/Let-Me-Draw-You-a-Picture.pdf
[iii] Helen H. Lemmel (1863-1961), Turn Your Eyes upon Jesus. 
The post Clinging to Concrete "Life Preservers" appeared first on RPM Ministries.