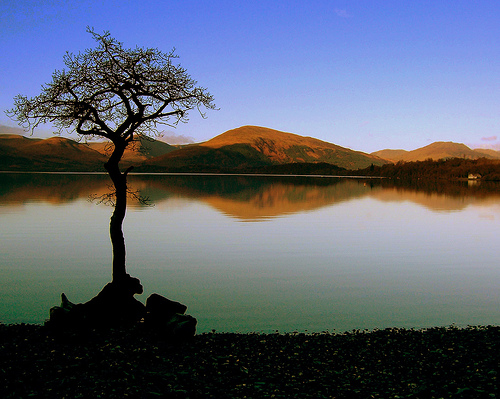 This summer I turn 62. How can that be? It seems like just last summer I was an eight-year-old kid playing outside with Billy, Johnny, Paul, and Mark. Where have the years gone?
Moving Toward "Semi-Retiring" 
I mention this as a basis for today's post. I've shared with a few folks—and today I share publicly—that I'm moving toward "semi-retiring." Effective mid-year 2021, I'll be cutting my hours a bit at Faith Bible Seminary and passing along the role of Academic Dean to another team member. I'll continue as Dean of Students and Professor of Biblical Counseling. I'm working with our seminary president and the rest of our team to transition further as I move toward fewer hours each year.
I'll also continue in my own RPM Ministries roles of writing, speaking, and consulting—but by choice I am doing much less traveling and speaking. What I am doing is more pro bono soul care for ministry folks—pastors, elders, deacons, missionaries, Christian educators, and biblical counselors.
This is a large part of what I want to do in "semi-retirement"—minister to ministers.
"What Are You Gonna' Do When You Retire?" 
Recently, someone who had heard about my "downshifting" my hours of paid work asked me a common, understandable question:
"What are you gonna' be doing when you retire?" 
They seemed perplexed. Like, "Aren't we all supposed to go 100-miles per hour until the day we die?"
I shared that while I would be slowing down my amount of paid hours, I would be doing more pro bono ministry for ministers. It was almost like I felt "guilty" and I needed to explain how I would fill up every second so I never "wasted my life."
By the way, if you struggle with guild when you slow down, you might find my recent post helpful as I explored how Jesus models slowing down. You can read it here: It's Okay to Slow Down.
What I Want to Be in Semi-Retirement 
I was taking a "prayer walk" recently when I got to thinking how we "American, Western Christians" get so caught up in doing that we often neglect being. And it made me think about what I want to be in my semi-retirement days. I don't know whether I have 30 seconds left to live, 30 days, 30 months, or 30 years. However long I have, I've been reflecting on what I want to be in the moments I have left…
I want to be a beloved and trusting child of the Father
Whatever else I do the rest of my life, I'd like to be more like Mary and less like Martha.
"Martha, Martha," the Lord answered, "you are worried and upset about many things, but few things are needed—or indeed only one. Mary has chosen what is better, and it will not be taken away from her." (Luke 10:41-42).
For the rest of my life I want to rest in the Trinity.
I want to be a loving soul mate to Shirley.
Shirley and I celebrate our 40th wedding anniversary later this week! Yesterday, we took a long "Praise Walk" together. We shared what we each have been enjoying in our times with the Lord. We praised/prayed as we walked (with our eyes open). It was a sweet time. Whatever else I do from here on out, I want to be increasingly connected soul-to-soul with "the wife of my youth."
I want to be a giving, sacrificial, and fun dad and "PopPop."
Three years ago Shirley and I moved from NWI (Northwest Indiana) to PNW (the Pacific Northwest) to be near both of our adult children and our three granddaughters. Yesterday our granddaughters spent the full day with us. It was such fun. Hard work at this age—sure. But fun! When I die, if our granddaughters were to write something for my tombstone, I'd hope it would be, "PopPop was such fun!" Life is hard. We call could use more fun times together—God has given us all things richly to enjoy (1 Timothy 6:17)!
I want to be a soulful minister to ministers.
Yes, I will do pro bono soul care for pastors, missionaries, educators, and counselors during my "sunset years." But I don't want to do a ton of it every week. I want to connect soul-to-soul with a few (how many I don't know) Christian leaders every week. I don't want to be rushed. I don't want my schedule "crowded."
What I want is that every minister I minister to experiences what folks experienced when Paul ministered to them:
"Just as a nursing mother cares for her children, so we cared for you. Because we loved you so much, we were delighted to share with you not only the gospel of God but our lives as well" (1 Thessalonians 2:7-8).
So much of our counseling—especially our biblical counseling—can be so "action-oriented." "Do this!" "Read this!" It is so "Martha like."
What if my soul care in retirement was so "Mary like"? What if, out of the overflow of my sitting at the feet of Jesus, I poured my soul into other soul care givers—so they could restfully pour their souls into others also…?
I want to be an "Aaron" to the leadership team at our church. 
I've communicated to the pastoral leadership at our church that I'll be slowing down my work at the seminary and that I'd like to offer to help them pro bono at church. Specifically, I've shared that since I have a ministry to ministers, why not offer to minister to our team however I could? In fact, later this afternoon I'm meeting with our pastoral staff and elders to discuss ways I could "be an Aaron"—who strengthened Moses' arms by ministering to Moses behind the scenes.
So That's It! 
Who—other than God—knows what the future holds? I don't. But I know I'm not asking myself so much the question, "What will I do in semi-retirement?" Instead, I'm asking and seeking to begin answering the question, "What will I be in semi-retirement?" While I'm sure there could and will be a lot of answers to that, today I'm thinking I would like to:
Be a beloved and trusting child of the Father
Be a loving soul mate to Shirley.
Be a giving, sacrificial, and fun dad and "PopPop."
Be an "Aaron" to the leadership team at our church.
Be a soulful minister to ministers. 
I know. All of that has some doing with it. But for me, it's less about what I do and more about who I am—in Christ, to Christ, and in relationship to others–who I'm being. 
What About You? 
You don't have to wait until your 62 and thinking about semi-retirement to think about being over doing. And, of course, it's not either/or. But whatever you are doing, is it coming out of an overflow of who you are being?
The post Doing…or…Being? appeared first on RPM Ministries.