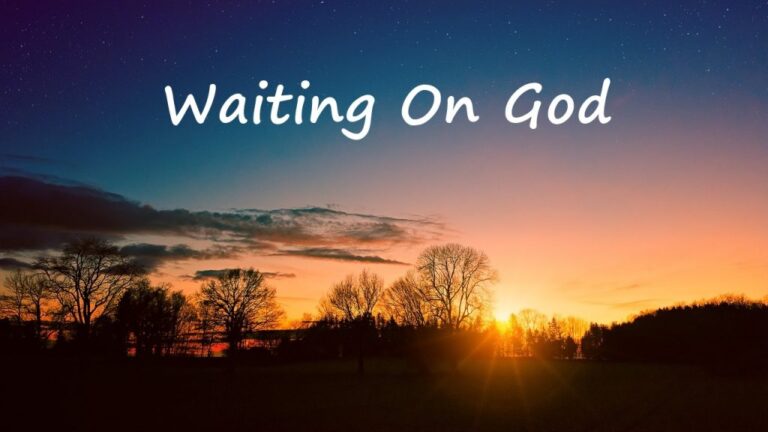 A Word from Bob: You're reading Part 2 of a three-part blog mini-series by guest bloggers Dan Brewer and Matthew Black. You can read Part 1 here: What to Do While Waiting on The Lord: Turning Waiting into Worship. Please see the end of today's post for Dan and Matt's bios.
Part one of our blog mini-series discussed how waiting time is not a time for wallowing in self-pity. Nor is it a time to worry in unbelief. Waiting time is not wasted time either. The Lord is always working in the "blank spaces" of waiting on Him. Waiting on the Lord is an act of faith. With a mindset of worshiping, wrestling, and watching, here are some practical things you can do as you wait on the Lord.
Exercise Faith Muscles: Mark 2:1-12
Sometimes while waiting on God, some people can allow anger or anxiety, despair or foolish thinking to take hold of them which can be paralyzing. Maybe that is what the paralyzed man had felt at times. "How long am I going to have to be lame?"
It's good the man had friends of faith who were "looking unto Jesus." Instead of the crippled man's friends allowing themselves to be seized with emotional paralysis by analysis, letting their minds churn with fear, despair, or anger, they got moving and exercised their faith muscles. They picked up their friend and found the place where Jesus was teaching and healing. Since there was no room on the first level because of the immense crowd, they got creative.
"When they could not get near him because of the crowd, they removed the roof above him, and when they had made an opening, they let down the bed on which the paralytic lay" (Mark 2:4).
Somehow, they removed the hardened roof and made an opening to lower the man down. They had no power tools—nothing but their bare hands. This was more than a mere exercise of physical strength; these friends were exercising their spiritual faith muscles. They knew that their friend needed an encounter with Jesus, and they were determined to do whatever it took in order to make that happen. Verse five reveals something spectacular. Jesus was so delighted with their faith for their friend that He forgave the man's sins.
"And Jesus seeing their faith said to the paralytic, 'Son your sins are forgiven'" (Mark 2:5).
Jesus took care of the paralyzed man's greatest problem. The friends certainly thought their crippled friend's greatest need was the healing of his body, but Jesus did something better: He forgave the man all his sins. And of course, He also healed the man's body. While they were waiting, they kept their eyes of faith open, and seeing Jesus, they exercised their faith muscles.
Perhaps you are waiting for a loved one to come to Christ. Or you are waiting for a job or ministry opening. God has given you a spirit of unrest, but He has not opened up a door for you yet.
Be "looking unto Jesus" the Author and Finisher of your faith (Hebrews 12:2), seeing how you can serve God and others where He has you right now. Do not be idle as you wait. It just may be your faith that the Lord sees and acts upon. Exercise your faith muscles and trust that God's timing is perfect. You might be surprised that what God does through you in your waiting time might just have the greatest fruitfulness for eternity.
Express Persistent Prayer: Luke 11:5-13; Ephesians 3:20
Consider God's good heart, and His willingness to give His children good gifts, not merely because of their persistence, but because it is what He wants to do. Luke 11 reveals that His heart of love and His willingness to help you are more than you can even imagine.
"What father among you, if his son asks for a fish, will instead of a fish give him a serpent; or if he asks for an egg, will give him a scorpion? If you then, who are evil, know how to give good gifts to your children, how much more will the heavenly Father give the Holy Spirit to those who ask him!" (Luke 11:11-13).
God is a "how much more" kind of God!
If you want to give something good to your dear child as an earthly parent, "how much more" does God want to give the ultimate gift, His own presence through the Holy Spirit, to His children?
In Ephesians, Paul prays for believers to commune with the Triune God, the infinite strength of the Spirit, the immeasurable love of Christ, and the inexhaustible fullness of the Father, and then he says, God wants to answer that prayer more than you want it answered.
"Now to him who is able to do far more abundantly than all that we ask or think" (Ephesians 3:20).
Essentially, Paul has one message:
God's capacity to answer your prayers infinitely exceeds your ability to ask Him.
Ask all you want, all you can, everything you can even imagine, and God's capacity to answer you is infinitely greater. Whatever you want to be freed from for Christ and whatever plans you want to accomplish for His kingdom, you are not asking too much, but too little.
What's the point? Pray! Ask! God wants to answer you in a way that is far greater than you can imagine. All God's answers to your prayers are going to be according to His purpose in your life, which is conformity to Jesus Christ (Romans 8:28-30). His will is to do you good, not merely for the short term, but for the long term. You might be imagining great things for the here and now, but God wants to go far, far beyond that.
Explore God's Word: Psalm 130:5
Often, there can be confusion over what seems like silence from God during times of waiting. The root of that confusion is almost always a wrong request, or a wrong motive (James 4:3). You always want to make sure you are asking in full faith, "nothing wavering" (James 1:6) and according to God's will (1 John 5:14). But how can you know if you are asking "according to His will"? The answer is that God's will is always found in His Word. The Psalmist gets to it in Psalm 130.
"I wait for the Lord, my soul does wait, and in His word do I hope" (Psalm 130:5).
Is it God's will for you to get a new car? We have no clue. But it is His will to make you more like Jesus (Romans 8:29).
Is it God's will for you to get that job you have wanted? We do not know. But it is God's will for you to experience all the power of the Holy Spirit, all the immeasurable love of Christ, and all the fullness of God (Ephesians 3:14-21).
God will do something when you pray that way: He will "do far more abundantly than all that we ask or think" (Ephesians 3:20). Do not be afraid to dive into God's Word and explore it. If you have determined through God's Word that your requests are in alignment with His will, you have reason to hope courageously, just as the Psalmist did. Now it is just a matter of God's timing. But while you wait on the Lord, you can rest assured that He will do it.
God-With-Us in Our Waiting
Remaining spiritually active with God in times of waiting makes all the difference in how you experience the wait. Exercising your faith muscles will help your trust in Him grow stronger as you see His purposes for your waiting time. Expressing persistent prayer to your heavenly Father will deepen your reliance on His good and willing heart. Exploring God's Word will encourage you as you come to appreciate how the Lord has sovereignly directed and cared for scores of other waiting believers.
The result of knowing Him more intimately and grasping His great love is well worth the wait. The image you have of God in times of waiting makes all the difference. God is Emanuel (God with us) in the waiting times!
The Rest of the Story
In Part 3, we'll look at how God answers and brings waiting times to a conclusion. With an enthusiastic attitude of faith, you can be ever hopeful, addressing anxiety, anger and despair in your life. Join us for Part 3, as we see how God loves to surprise His children with answers that go far beyond our expectations.
Bios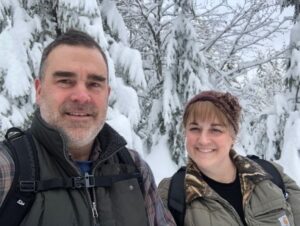 Daniel J. Brewer is the Chief Operations Officer for a small city in the Seattle area. Dan has a Bachelor of Science Degree in Civil Engineering. He is a certified Biblical Counselor through ACBC and serves in the Counseling Ministry of his local church—Christ's Church in Federal Way, Washington. Dan is currently pursuing a Master's Degree in Biblical Counseling (MABC) from Faith Bible Seminary in Lafayette, Indiana. Dan and his wife, Gail, have five children and two grandchildren and love spending time outdoors.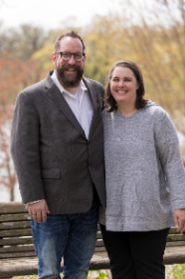 Matthew Black is the Senior Pastor at Living Hope Bible Church in Roselle, Illinois.  He is a certified Biblical Counselor through ACBC. Matt studied theology and Spanish for his undergrad and is currently pursuing a Master's Degree in Biblical Counseling (MABC) from Faith Bible Seminary in Lafayette, Indiana. Matt spent time as a foreign missionary in the Madrid and Basque regions of Spain. Matt and his wife, Jill, have three girls and two boys, and currently reside in Elgin, Illinois.
The post What to Do While Waiting on The Lord: Turning to God As We Wait appeared first on RPM Ministries.