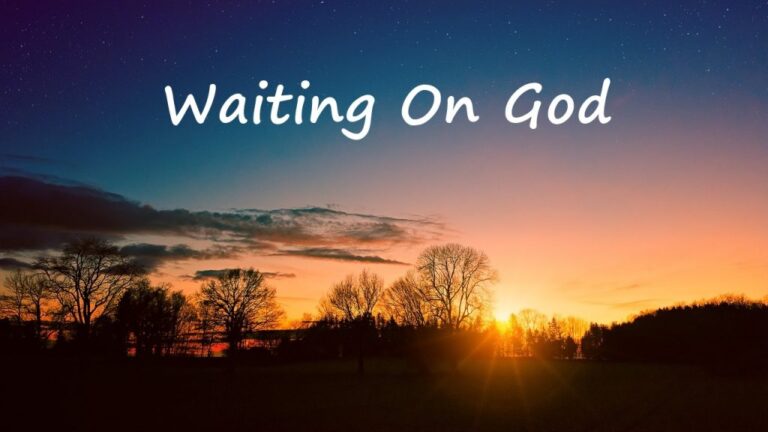 A Word from Bob: You're reading Part 1 of a three-part blog mini-series by guest bloggers Dan Brewer and Matthew Black. Please see the end of today's post for Dan and Matt's bios.
Waiting Can Be Wrenching
We've all experienced waiting on the Lord. Waiting seems to be one of the Lord's favorite sanctification tools.
Waiting can come in all shapes and sizes. Perhaps you've experienced trouble conceiving a child, and you have been waiting and praying for that positive pregnancy test result. Yet month after month, disappointment. 
Or, maybe you are the parent of a prodigal child, and you have been waiting and praying for them to return home. But as you intently scan the spiritual horizon there seems to be no sign of them coming home. Day after day, agony.
Waiting on the Lord can be a soul wrenching experience. If you have ever had to wait more than five minutes for God to do something really important, you know the feeling. At times it can feel like getting the wind knocked out of you, as though there is a hole in the core of your soul.
Waiting Time Is Worship Time 
If that describes you, take heart; you are not alone. Hebrews 11 is full of people who, by faith, learned how to wait. David, too, learned how to wait. Psalm 27 is a great song of praise that expresses confidence and trust in the Lord. At the conclusion of this Psalm, David reminds himself to wait on the Lord.
"Wait for the Lord; Be strong and let your heart take courage; Yes, wait for the Lord" (Psalm 27:14).
Sometimes waiting on the Lord can take unexpected turns. Perhaps instead of the situation improving, it actually gets worse. Instead of relieving your suffering, the Lord in His sovereign wisdom actually turns up the heat even more.
Waiting time is not wallowing time; waiting time is worship time. 
This is exactly what David does in Psalm 27. In verses 1-6, David expresses a confident jubilation and adoration in the Lord. In verses 7-12, David entreats the Lord for continued provision and protection. And in verses 13-14, David praises the Lord as he courageously continues to wait. David knows that the Lord will respond; it's only a matter of time.
Waiting Time Is Wrestling Time 
There is a similar response to waiting from Paul and Silas while they were in the Philippian jail. Shortly after arriving in Philippi on his second missionary journey, Paul encounters a demon-possessed fortune-telling slave girl. Paul eventually casts out the evil spirit from this young woman. The slave owner, now unable to earn money from her, rallied the town against Paul and Silas and without trial they were striped, brutally beaten, and thrown into jail. 
Seems like a perfect time for wallowing. But not for Paul and Silas. Acts 16 records the fact that Paul and Silas, while experiencing the extreme pain and suffering from their unjust beating, were praying and singing hymns of praise to God!
Shifting your focus from your pressing need to instead seeking the presence of the Lord and worshiping Him will strengthen your faith as you wait on Him.
Sometimes waiting on the Lord can be hauntingly quiet. Perhaps you have called out to the Lord to rescue you from your enemies, and there seems to be no response. If you are not careful, fear and anxiety in the silence of waiting can cripple and immobilize your faith. Waiting time is not worrying time; waiting time is wrestling time. Worry is unbelief; the solution is faith.[i] In times of waiting it is time to draw near to God and cry out to Him through lament.
Waiting time is not worrying time; waiting time is wrestling time.
Think of Jacob's time of deep worry as he was running from Esau who was seeking to kill him. All of Jacob's best plans were inadequate, and he knew it. He expended so much energy in his worry. Then one night he could not take it anymore, and he began to wrestle with God at Peniel. As he wrestled, he decided he would not let go of the pre-incarnate Christ, the Angel of the Lord, until he was blessed by Him. Our Lord did indeed bless him with a new name: "Israel", which means wrestles and persists with God in prevailing prayer (Genesis 32:22-32).
It is unknown exactly how Jacob prayed that night that he turned his worrying time into wrestling time, but the Psalms give us many examples of what his intense and agonizing "lament" prayer may have been like. Lament prayers in the Psalms teach how to turn to the Lord in times of trouble. Prayers of lament address God as the One who can actually do something about your situation. Again, King David provides a model in Psalm 56 in how to express faith and trust in the Lord through lament, even when He seems distant.
"When I am afraid, I will put my trust in You. In God, whose word I praise, In God I have put my trust; I shall not be afraid. What can mere man do to me?" (Psalm 56:3-4).
Psalm 56 is a prayer of lament for vengeance. In verses 1-6, David cries out to the Lord for help. In verses 7-11, David petitions to the Lord to act. And in verses 13-14, David praises the Lord as he courageously continues to wait, again knowing that the Lord will respond to his cry for help.
Waiting Time Is Watchful Time 
Sometimes, waiting on the Lord takes more time than you envision. The solution seems so obvious and straight forward, but for some reason the Lord appears to be delaying. 
Waiting time is not wasted time; waiting time is watchful time. 
During the long, dark and cold winter nights of waiting, it is essential to keep your faith active and warm by drawing near to the Refiner's sanctifying fire, and patiently watch for what the Lord is up to.
Joseph is certainly someone who knows about waiting longer than expected. While in prison unjustly for a crime he did not commit, Joseph was able to supernaturally interpret the dreams of the chief cupbearer and the chief baker. Surely God would use this to free Joseph from his undeserved incarceration. However, the cupbearer did not remember Joseph (Genesis 40:23).
It was not until God, in His perfect timing, gave Pharaoh a dream that needed interpretation that the cupbearer finally remembered Joseph. But that did not occur until two full years later (Genesis 41:1). Had God forgotten about Joseph? Certainly not! 
What did Joseph do in those two long dark waiting years—in the "blank space" between the end of Genesis 40 and the beginning of Genesis 41? It is likely that he continued trusting God, praying, and that he was watching for what God was going to do.
As we wait on the Lord, we need to have the right attitude and mindset. God is always doing something incredible during the waiting times. For Joseph, He was getting him ready, and training him in godliness so that when he became prime minister of Egypt, he would have the heart for God that he needed. In short, the Lord was sanctifying Joseph.
During your times of waiting, the Lord is doing the same for you. While you wait remember these words from Elisabeth Elliot:
"God will not protect you from anything that makes you more like Christ."[ii]
More Than Conquerors
With the right attitude, and expectation that God is doing the greater work in your heart, you can indeed experience peace and hope in the waiting time. You do not have to wait blindly, or wallow in self-pity, worry, and despair. You can indeed wait with courageous hope and see with eyes of faith as you pray and seek God in His Word while you are waiting on Him. Paul says in everything that would cause us to worry like trouble, hardship or danger, that "we are more than conquerors through him who loved us" (Romans 8:37-39). Since nothing can separate you from the love of Christ, you have nothing at all to worry about as you wait on the Lord. You are indeed more than an overcomer in Christ Jesus.
The Rest of the Story 
In Part 2, Dan and Matt explore how waiting on the Lord can be one of the best times of our life if we have the right view of God. There are some practical things we can do while we wait on the Lord: Exercise Faith Muscles; Express Persistent Prayer; and Explore God's Word.
Bios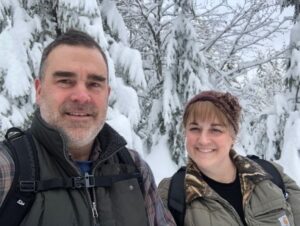 Daniel J. Brewer is the Chief Operations Officer for a small city in the Seattle area. Dan has a Bachelor of Science Degree in Civil Engineering. He is a certified Biblical Counselor through ACBC and serves in the Counseling Ministry of his local church—Christ's Church in Federal Way, Washington. Dan is currently pursuing a Master's Degree in Biblical Counseling (MABC) from Faith Bible Seminary in Lafayette, Indiana. Dan and his wife, Gail, have five children and two grandchildren and love spending time outdoors.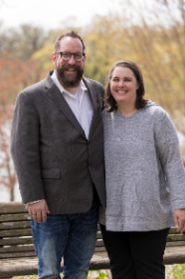 Matthew Black is the Senior Pastor at Living Hope Bible Church in Roselle, Illinois.  He is a certified Biblical Counselor through ACBC.  Matt studied theology and Spanish for his undergrad and is currently pursuing a Master's Degree in Biblical Counseling (MABC) from Faith Bible Seminary in Lafayette, Indiana. Matt spent time as a foreign missionary in the Madrid and Basque regions of Spain. Matt and his wife, Jill, have three girls and two boys, and currently reside in Elgin, Illinois.
[i] Robert Jones, Why Worry? Getting to the Heart of Your Anxiety (Phillipsburg, NJ: P&R Publishing, 2018), 13.
[ii] Elisabeth Elliot, Passion and Purity (Grand Rapids, MI: Revell, 2002), 85.
The post What to Do While Waiting on The Lord: Turning Waiting into Worship appeared first on RPM Ministries.